Cool Handmade Marbles!
There are fascinating artists making hand made marbles. That's why we are featuring them in the Oh Marbles game. You will find sets of marbles like these:


universe marbles - finely made by the experienced hands of gateson recko, these marbles invite you to gaze into the universe.

winlock marbles - made by Cory Anderson, these bright, classic, hand made marbles are sought by collectors.
Marble Animation!
Cartoon marbles can be as fun, wacky, or as silly as you can imagine. we are inviting artists to submit cartoon marbles.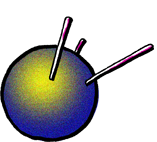 Many of the marbles in Oh Marbles are cartoons and animations. We are always looking for creative artists to send us their craziest art and animation. We let players know who designed art marbles displayed here and in the game, Oh Marbles!